Services/Service Area
As is the standard for our company all of our services are performed with excellence by licensed professionals and up to all current state, local, and NFPA codes and standards.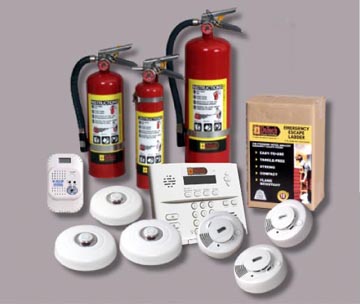 Fire Extinguisher Sales, Service, and Inspection

– New Extinguisher Sales and Installation
– Repair and Recharge of all portable-type extinguishers
– Annual or Monthly (when required) Inspections
Kitchen Suppression Systems
– Installation of Kitchen Suppression Systems
– Semi-Annual Maintenance
Exit Lighting Maintenance and Repair
– OSHA standards require businesses with more than 10 employees that have Emergency Exit lighting for that lighting to be in proper working order and most cities have ordinances that cover all businesses of any size with the same requirment.
– We offer maintenance and repair of exit lighting and their battery back-ups.
Smoke Detector Installation and Maintenance
Service Area
Alpha Fire technicians are licensed by the Texas State Fire Marshall's office to perform work across the Entire State of Texas. Our home office is in Longview, TX and we have a licensed technicians in Marshall, TX and Tyler, TX. We also service oil rigs and job sites all across the state and travel for large businesses and complexes well beyond the Greater East Texas area.
For additional information or questions about services or in regards to pricing, please feel free to use the "contact us" form or simply call or text one of the listed phone numbers.